Easily solve upper torso positioning needs for most wheelchair users with the Spex Classic T Shape Back Support. The T Shape Back Support incorporates the classic Spex contouring cube system to allow on-the-spot customisations for torso comfort and asymmetry needs, whilst also providing greater stability for the user's upper body.
Greater stability in the trunk can allow for improved head and neck movements, and greater contact surface can aid with pressure distribution for comfort. The contouring and immersion ensures that individual body shape and comfort needs are easily responded to with the T Shape Back Support.
The T Shape provides superior upper back and shoulder support, and is especially useful in situations where the user requires tilt-in-space and their upper body and shoulders will have more contact with the contact surface of the back support.
Superior upper back and shoulder support
Effortless customisations
On-the-spot adaptions for changing postural needs
Instant results
Cubes can be removed and added at any time
Contouring doesn't move or slip out of adjustment
Additional contouring support wedges can be used to further enhance the degree of contouring for individual body shapes
While the standard Classic Back Support style with its rectangle shape fits between the wheelchair canes, the T Shape sits in front of the wheelchair canes due to the additional shoulder support components.
Designed for the individual who:
Requires a comfortable back support to reduce torso pain
Requires spinal alignment and support
Has skin breakdown/pressure care needs
Has bony or protruding skeletal prominences
Have changing postural needs
Pertains a maladaptive or asymmetric posture
| For Mild Bony Prominences | For Immersion | For Asymmetry |
| --- | --- | --- |
| | | |
| Without even adjusting the cube system, the Spex back support has slight contouring and integrates a comfortable pressure reducing foam surface layer to absorb mild bony prominences and asymmetries for uniform torso contact. | For individuals that require immersion into the back support, simply adjust the cube contouring cell system to configure for a perfect fit and shape for the user's back. | For asymmetrical or maladaptive postures, the contour can be arranged to provide the matching shape required to support the user's torso profile. |
Functional
Comfortable pressure reducing foam surface layer to absorb bony prominences.
Cube contouring cell system provides configurations for a perfect fit and shape for the client.
Customisation to contouring are performed on-the-spot.
Created as the solution-solver for asymmetrical back postures.
Modular componentry means you can 'mix and match' with different lateral pad options and positioning supports.
Offers exceptional back/shoulder contact.
Sustainable choice for issuing to other users.
Dual-layer cover reduces shear forces, and breathable air-mesh on back support sides counters moisture and temperature.
How to use the Contouring Chart
How to Install and Adjust: Spex Quad Mount Quick-Release Hardware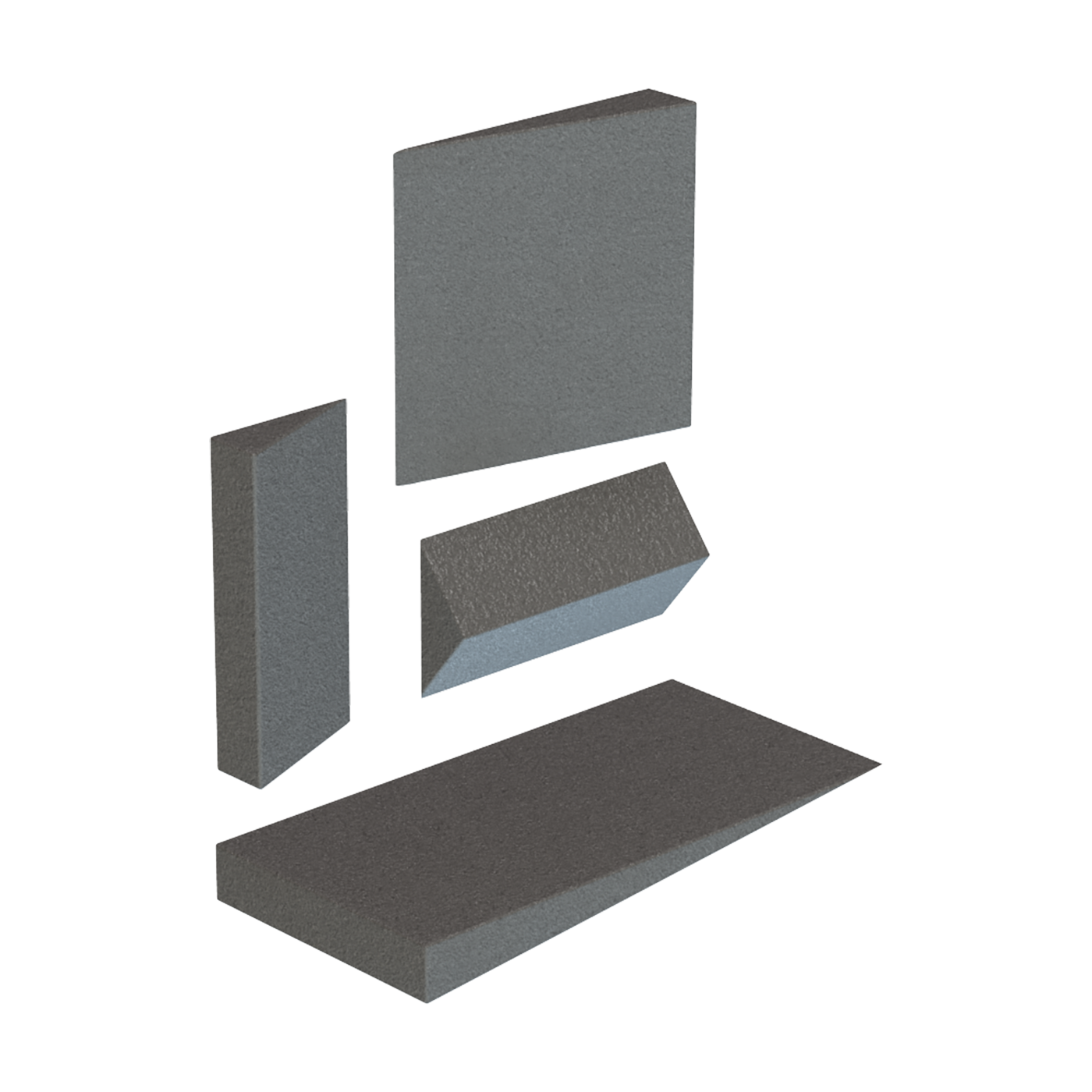 Asymmetric Contour Wedge Kit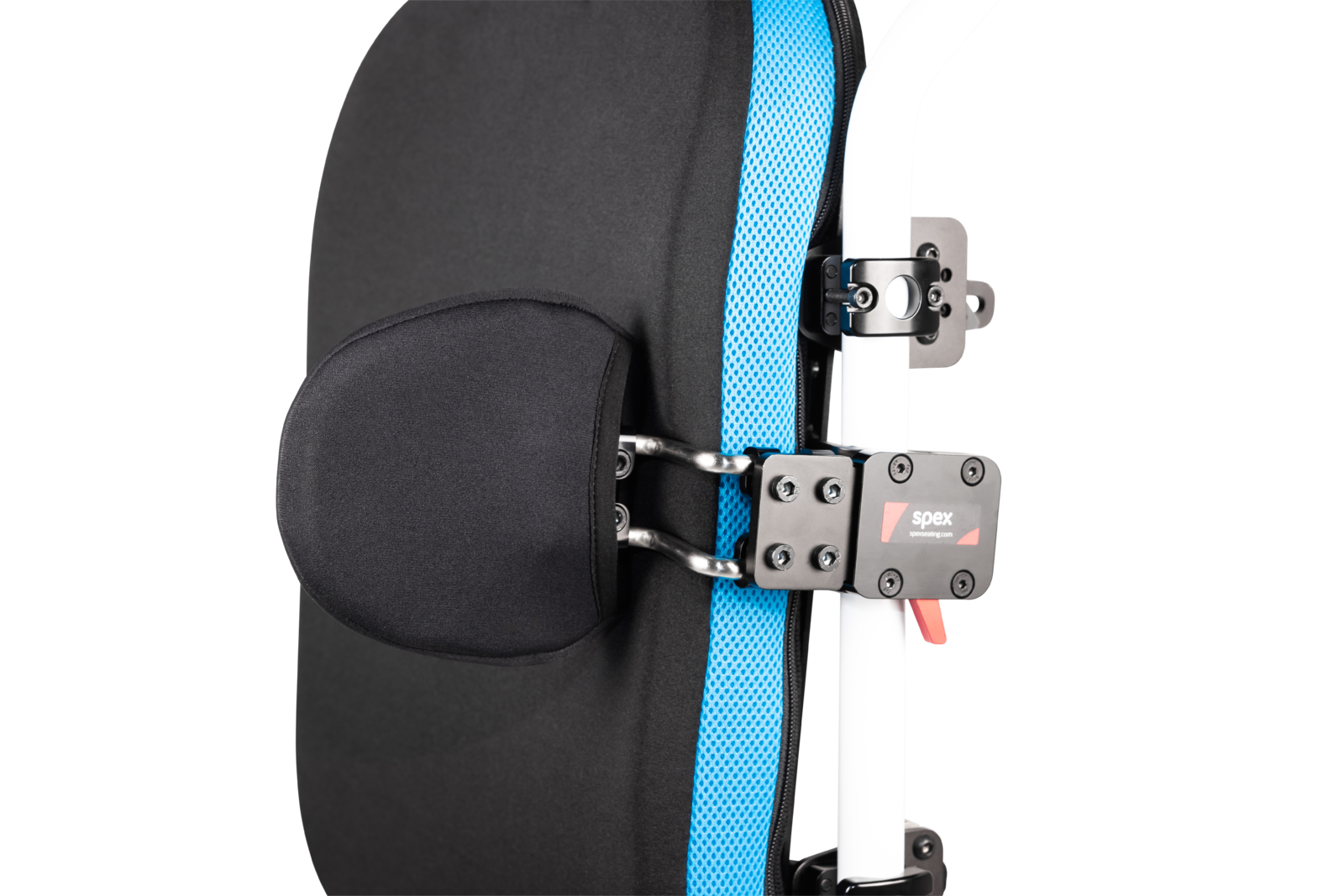 Spex Lateral Trunk Supports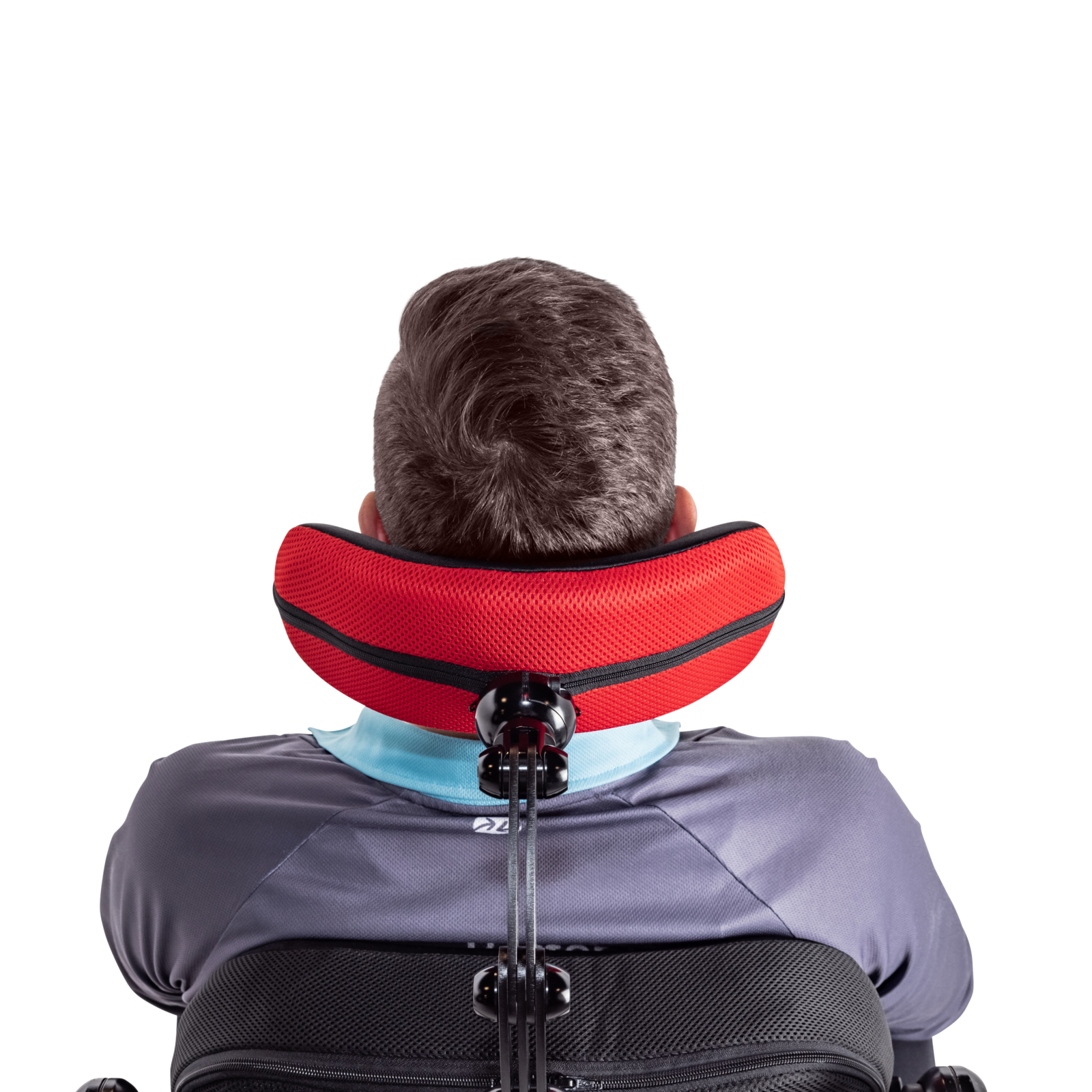 Spex Stylo Head Supports
Asymmetric Contour Wedge Kit
Contains four foam wedges to provide greater contouring.
Dimensions:
20 x 20 x 4cm
20 x 10 x 4cm
20 x 10 x 4cm
4 x 20 x 40cm
1209-2720-300
Spex Lateral Trunk Supports
Select Hardware
Fixed Bracket
Standard Swing-Away Bracket
Axial Swing-Away Bracket
Select Bracket Upgrade
Cane Mount
DeepContour backrest bracket
Extension for DeepContour (commonly used with SuperShape Backrest
Select Comfy-Cover
Extended padding over mechanism to protect arms from metal hardware
Clever release strap for operating the swing away movement
Easy release for users who have limited hand function and need independent use to open the laterals for transfers
Spex Stylo Head Supports
Circle
Comfort
Contour
Unique minimal head support providing direct posterior support for users with good head control.

Available in two sizes: Circle 150 and Circle 250.

General use head support pad suited for transit and travel.

Available in two sizes: Comfort 250 and Comfort 350.

Contoured shaped pad for superior occipital and suboccipital support.

Available in two sizes: Contour 250 and Contour 350.

Standard Lateral 
Extended Lateral 
Adjustable Lateral
One-piece lateral head support solution for moderate head positioning needs.

Available in two sizes: Paediatric and Adult.

One-piece lateral head support solution for complex head positioning needs.

Available in two sizes: Paediatric and Adult.

A superior adjustable lateral head control system with individualised 'tuning'.

Available in two sizes: Adjustable Lateral 150 and Adjustable Lateral 250.
Custom head supports are available – please contact us for more information.
Weight Capacity
Size Options
Product Codes
Dimensions for T Shape and Surface extensions 
Back Support Size
10″-15″
(25.4-38 cm)
16″-20″
(41-51 cm)
21″+
(53 cm+)
Maximum Occupant Weight
200 lb (90 kg)
300 lb (136 kg)
Must use Heavy-Duty brackets
400 lb (180 kg)
Maximum Occupant Weight with Heavy-Duty Brackets
300 lb (136 kg)
400 lb (180 kg)
Thickness of the back support is 7 cm. The Spex Classic Back Support is designed to be contoured and this measurement only reflects the thickness without any of this contouring. Therefore the back support thickness will likely be less than 7cm in some sections and more in others.
Red squares are standard sizes
Non-standard or custom sizes are available on request.
Spex Classic T Shape Back Support sits in front of wheelchair canes.
Width
Height
T Shape Code
10″
12″
1255-1012-0TS
14″
1255-1014-0TS
16″
1255-1016-0TS
11″
12″
1255-1112-0TS
14″
1255-1114-0TS
16″
1255-1116-0TS
12″
14″
1255-1214-0TS
16″
1255-1216-0TS
18″
1255-1218-0TS
13″
14″
1255-1314-0TS
16″
1255-1316-0TS
18″
1255-1318-0TS
14″
16″
1255-1416-0TS
18″
1255-1418-0TS
20″
1255-1420-0TS
15″
16″
1255-1516-0TS
18″
1255-1518-0TS
20″
1255-1520-0TS
16″
18″
1255-1618-0TS
20″
1255-1620-0TS
23″
1255-1623-0TS
17″
18″
1255-1718-0TS
20″
1255-1720-0TS
23″
1255-1723-0TS
18″
18″
1255-1818-0TS
20″
1255-1820-0TS
23″
1255-1823-0TS
19″
18″
1255-1918-0TS
20″
1255-1920-0TS
23″
1255-1923-0TS
20″
18″
1255-2020-0TS
20″
1255-2020-0TS
23″
1255-2023-0TS
When ordering a T Shape or Surface back support, the standard plates used are shown below. Plates shown in blue = 10-15″ back support. Plates shown in red = 16″+ back support.