Creating possibilities for complex sitting postures!
Flex cushion implements a truly adaptable and easy approach for even the hardest-to-solve cushion requirements for users with complex postures.
As its name describes, Flex has been designed to fulfil the postural requirements of wheelchair users who present with limited hip flexion. Up-to-date research shows that a considerable number of clients with cerebral palsy at GMFCS level V, present with asymmetric limited hip flexion. This condition must be ruled out or compensated as it has been linked to the development of other conditions like pelvic obliquity, trunk asymmetry, scoliosis, and windswept hip distortion (Ágústsson, A. et al, 2017).
Considering a lack of products available that can support clients with symmetric or asymmetric limited hip flexion, and considering the negative impact that this can have on people's posture and function, we have developed this superior, comfortable, pressure relieving, stable and highly configurable cushion able to address even the most challenging postural requirements.
Every Flex comes with an easily configurable strategic positioning base. The innovative and clinical benefits of the pads and wedges allows the prescribing clinician to achieve a result on-the-spot whilst having the peace of mind that its able to change for future unseen posture changes.
Flex has a unique cover design which can change its shape. This ensures that once all the adaptations are done to the inner foam unit, the incontinence and outer covers are manipulated for a comfortable fit.
Spex Flex Cushion Overview
Excellent choice for individuals who:
Have symmetrical or asymmetrical limited hip flexion
Have internal hip rotation with tight hamstrings on one side
Require pelvic and thighs pressure distribution due to asymmetric sitting posture
Have changing postural needs over time
Require a high degree of pelvic stability and specific contouring
Positioning base primarily accommodates lack of hip flexion up to 20° but due to its innovative positioning base it can support ruling out other associated deformities as pelvic obliquity, windsweeping, hip abduction, hip internal rotation with tight hamstrings and even lack of hip extension.
Strategic positioning base, pads and wedges offer complete customisations on-the-spot for a perfect fit for the user
Bevelled front edge allow for knee contractures
The exceptional combination of top foam overlays guarantees pressure distribution throughout the complete surface
Outer breathable cover and inner incontinence cover included
Customisable for individual requirements such as higher thigh supports, leg length discrepancies, among others.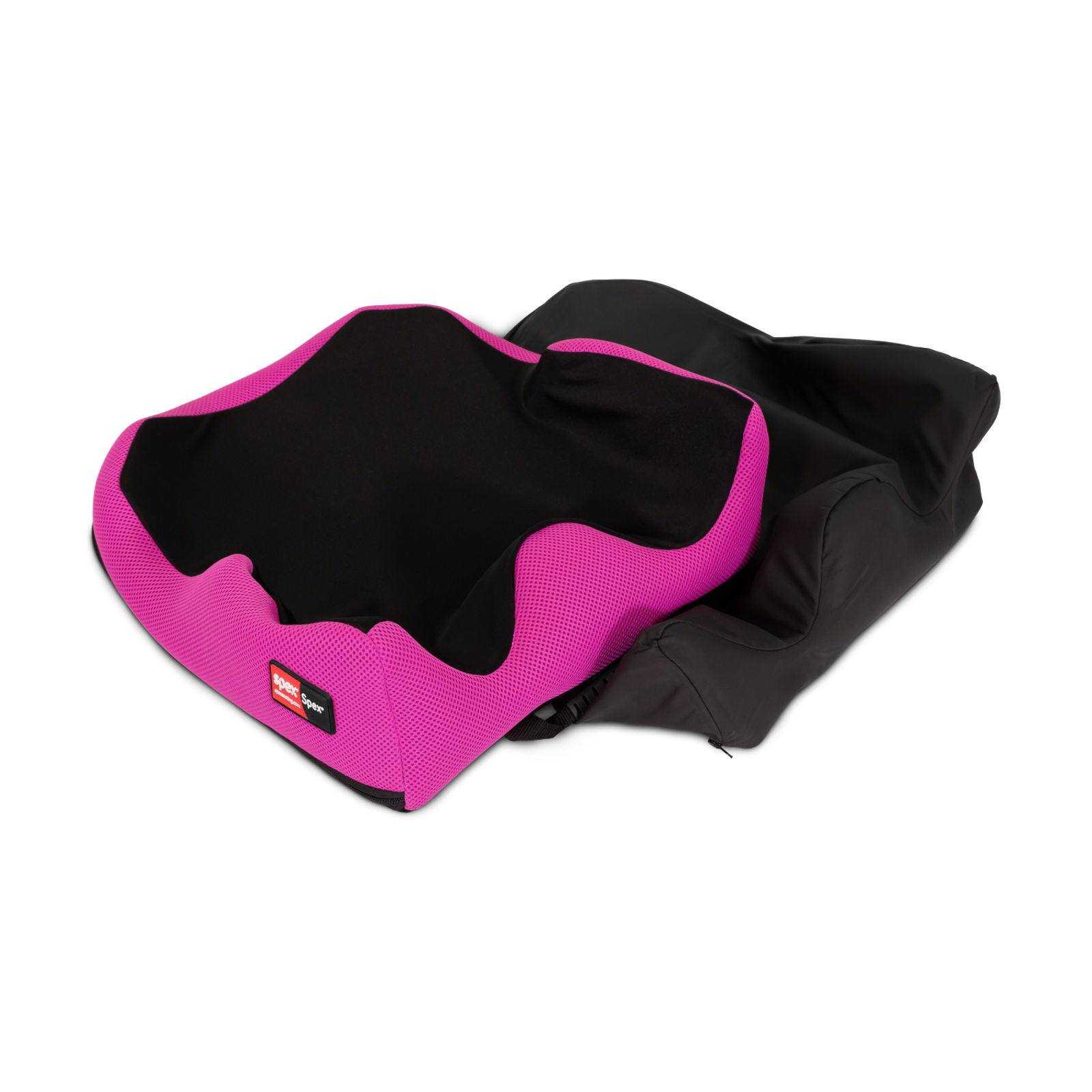 Spare Cushion Outer Cover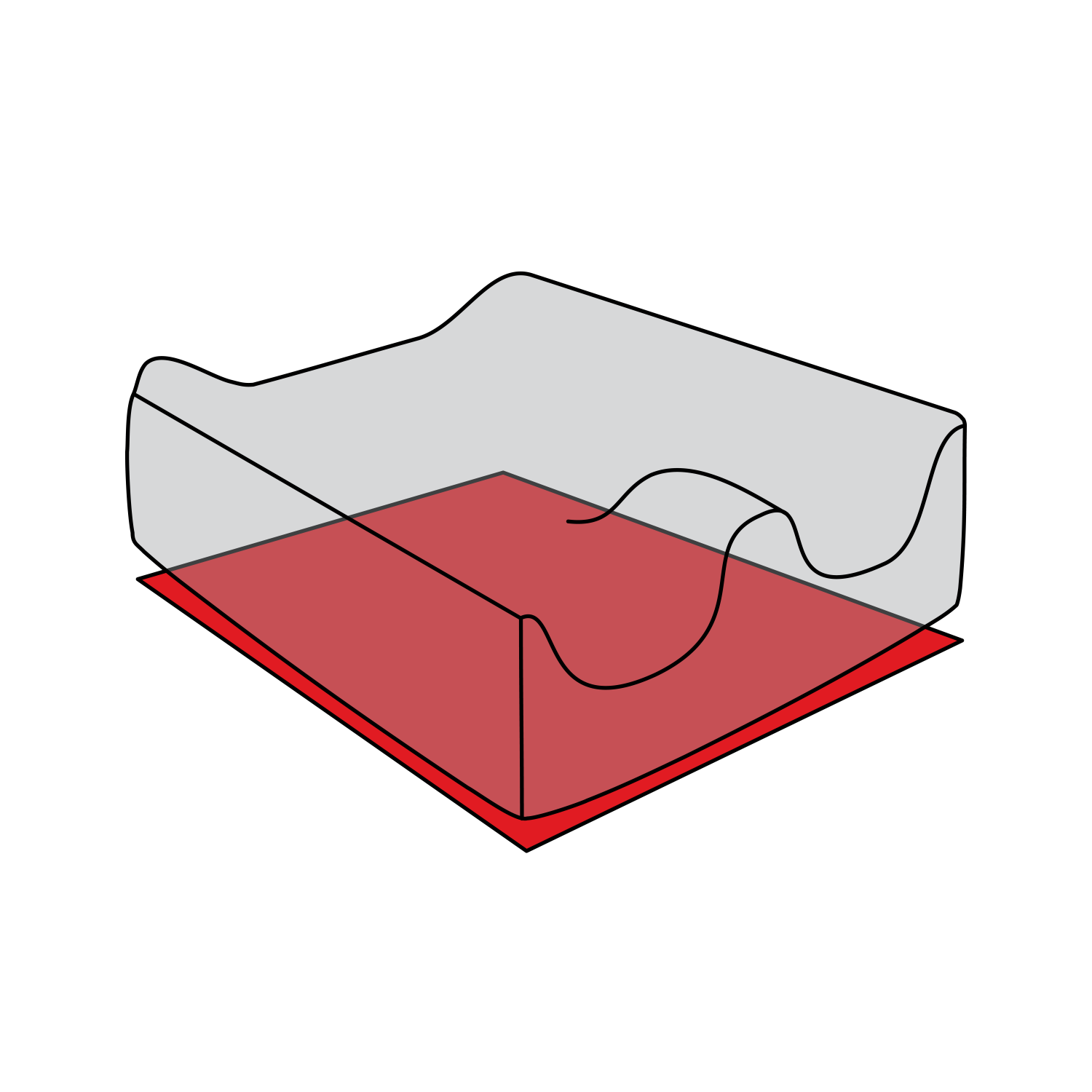 Spex Cushion Rigidiser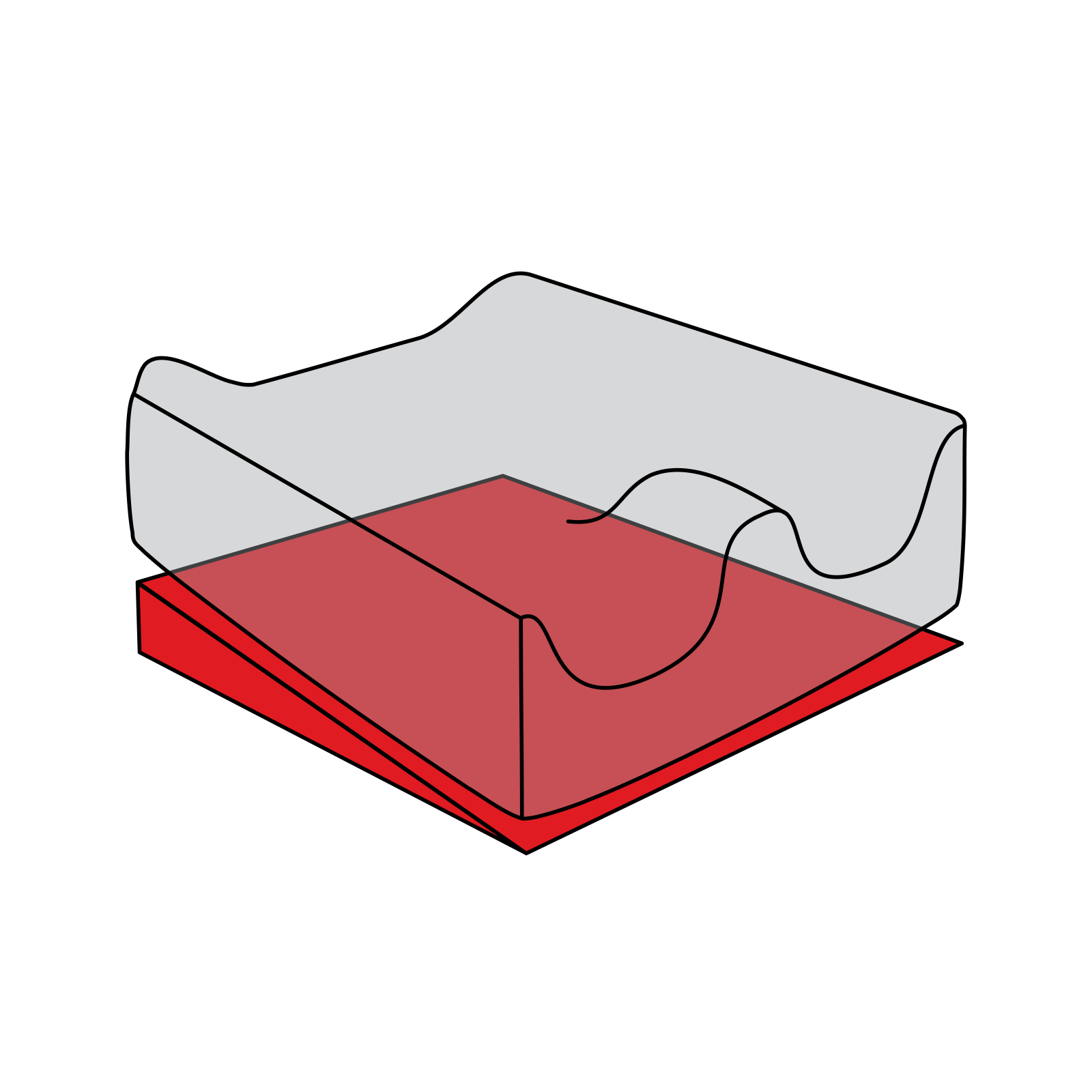 Spex 5° Cushion Wedge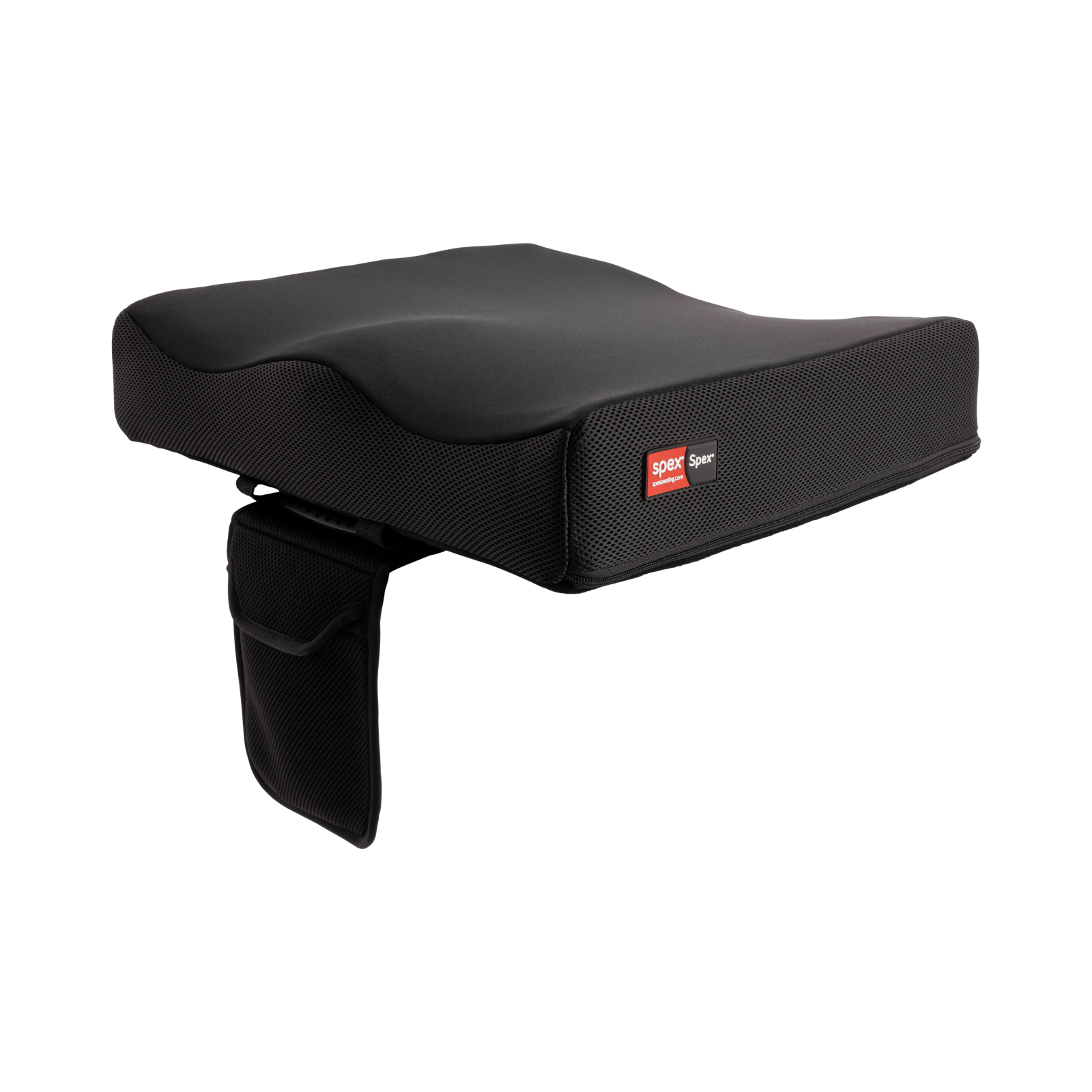 Spex Phone Accessory Bag
Spare Cushion Cover
A spare cushion cover assists with laundering purposes so you have a back-up cover on hand to ensure your cushion looks fabulous and clean at all times!
Spare outer breathable covers as well as inner incontinence covers are available to purchase.
Brighten up your cushion with a coloured cover; choose from Chilli Red, Mango Orange, Bumblebee Yellow, Leaf Green, Ocean Blue, Royal Purple, Calypso Pink, Granite Grey, or the standard Black!
Spex Cushion Rigidiser
Lightweight rigidiser can be added to any of the Spex range of cushions to provide a sturdy base, particularly for wheelchairs with a sling seat base.This design simply inserts underneath the cushion within the upholstery cover.
Part Numbers: 
| | | | | | | |
| --- | --- | --- | --- | --- | --- | --- |
| 1110-1010-200 | 1110-1012-200 | 1110-1212-200 | 1110-1214-200 | 1110-1414-200 | 1110-1416-200 | 1110-1616-200 |
| 1110-1618-200 | 1110-1717-200 | 1110-1718-200 | 1110-1818-200 | 1110-1820-200 | 1110-2020-200 | 1110-2022-200 |
Spex 5° Cushion Wedge
Spex asymmetric 5° cushion wedge: 48mm High x 550mm Wide x 500mm Deep
Part Number: 
Spex Phone Accessory Bag
Store mobile devices or personal belongings conveniently and safely with the Spex Accessory Bag! Attached by Velcro to the base of the Spex Cushion, this is a great option for wheelchair users who want to access their belongings very quickly and easy on their wheelchair.
Part Number: 
Measurements
Product Performance
Cushion Size Chart
Length
Cushion Height
Weight Capacity
Trough Height
Product Weight
(16×16)
Standard
High
14″-15″
4.7″
Width < 16″
200lbs (90kg)Width > 16″
350lbs (160kg)
30mm
50mm
1.5kg
16″
17″-20″
5.1″
This is used to compare the Spex products only.
| | | | | | |
| --- | --- | --- | --- | --- | --- |
| Pressure Care | | | | 4 | |
| Positioning | | | | | 5 |
| Lateral Stability | | | | 4 | |
| Offloading | | | | | 5 |
| Changing Needs | | | | | 5 |
Red squares are standard sizes. Non-standard or custom sizes are available on request.