See below images outlining the Spex fabric selection including the latest, Merino.
Merino
Air Mesh Spacer
Spextex
Merino fabric is the latest addition to the Spex Seating Fabric selection. It meets the demand of most circumstances, especially for users with rare skin diseases as it is a 100% natural wool fibre making it soft, stretchy, and breathable.
Air Mesh Spacer is a high technology fabric which creates a layer of air directly behind the user. There is a wide range of colour options available for the Spacer fabric, enabling you to personalise Spex seating to match both your wheelchair and personality! https://www.spexseating.com/colours.
Spextex fabric is a PU coated fabric with a moisture resistant surface; which can be applied to Spex seating with either the wipe-down or knitted surface facing outwards.
Learn more in the video below about the fabric choices available at Spex Seating and their respective benefits.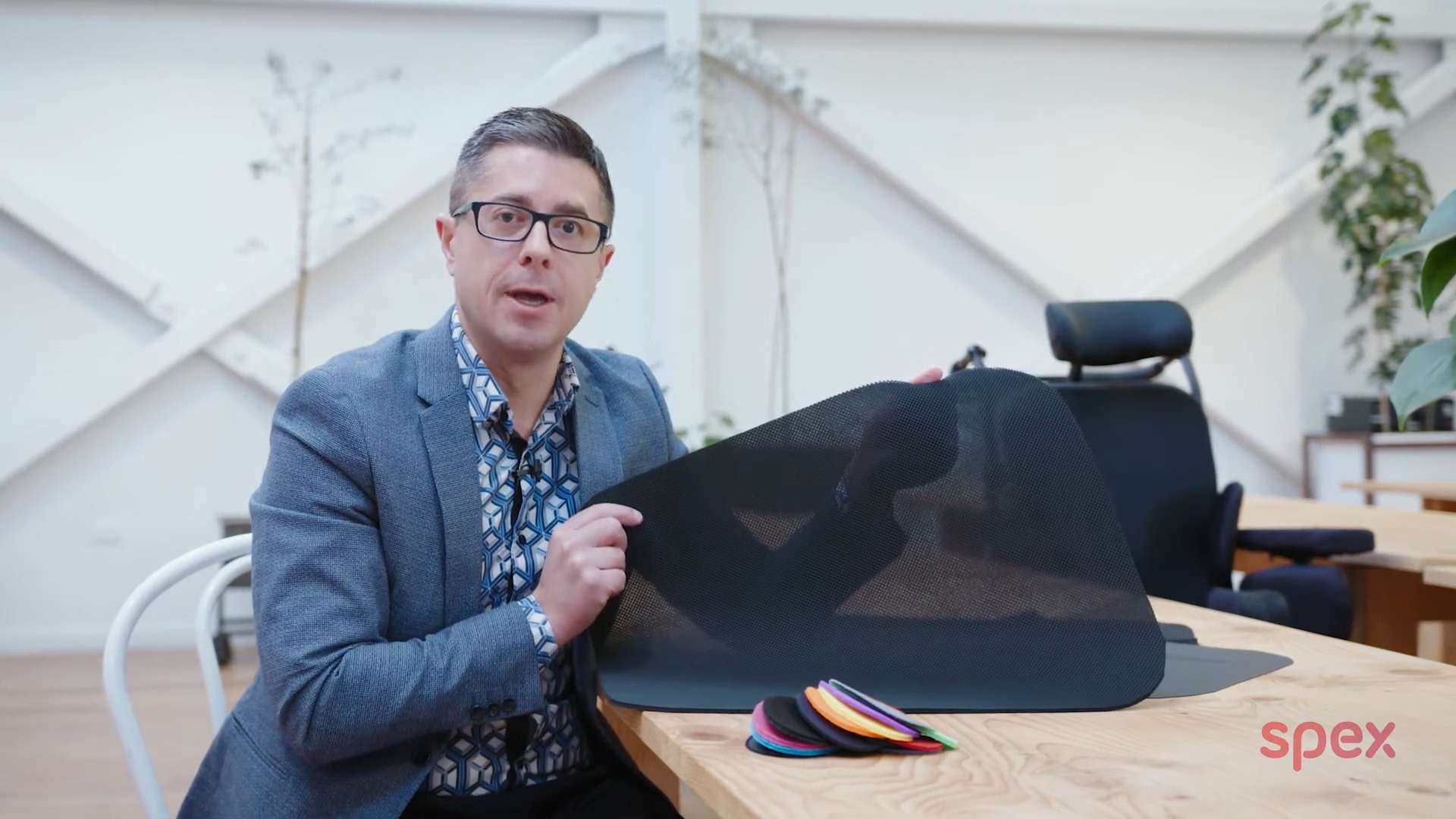 Watch
At Spex Seating, we are all for continual improvement, always updating and making our products better. We listen to the feedback of therapists and other industry professionals to make our products easy to use, practical, and of the best possible quality.