General use head support pad suited for transit and travel.
The Comfort Head Support provides a comfortable contoured posterior support for the head. This is an ideal solution for clients with fair head movement but require shallow contouring for extra stability and function.
Spex Head Support pads are constructed from an internal aluminium shell covered by an injection moulded polyurethane foam to ensure smooth and comfortable support surface. The family of head support shapes have been geometrically and biomechanically designed to give greater support and stability for head positioning for wheelchair users. Along with the versatile Spex Stylo hardware, it's possible to accommodate an extensive range of head positioning requirements.
Available in two sizes the Comfort 250 and Comfort 350.
Previously known as the Compact Head Support.
Stylo 130 Mechanism
Stylo 160 Mechanism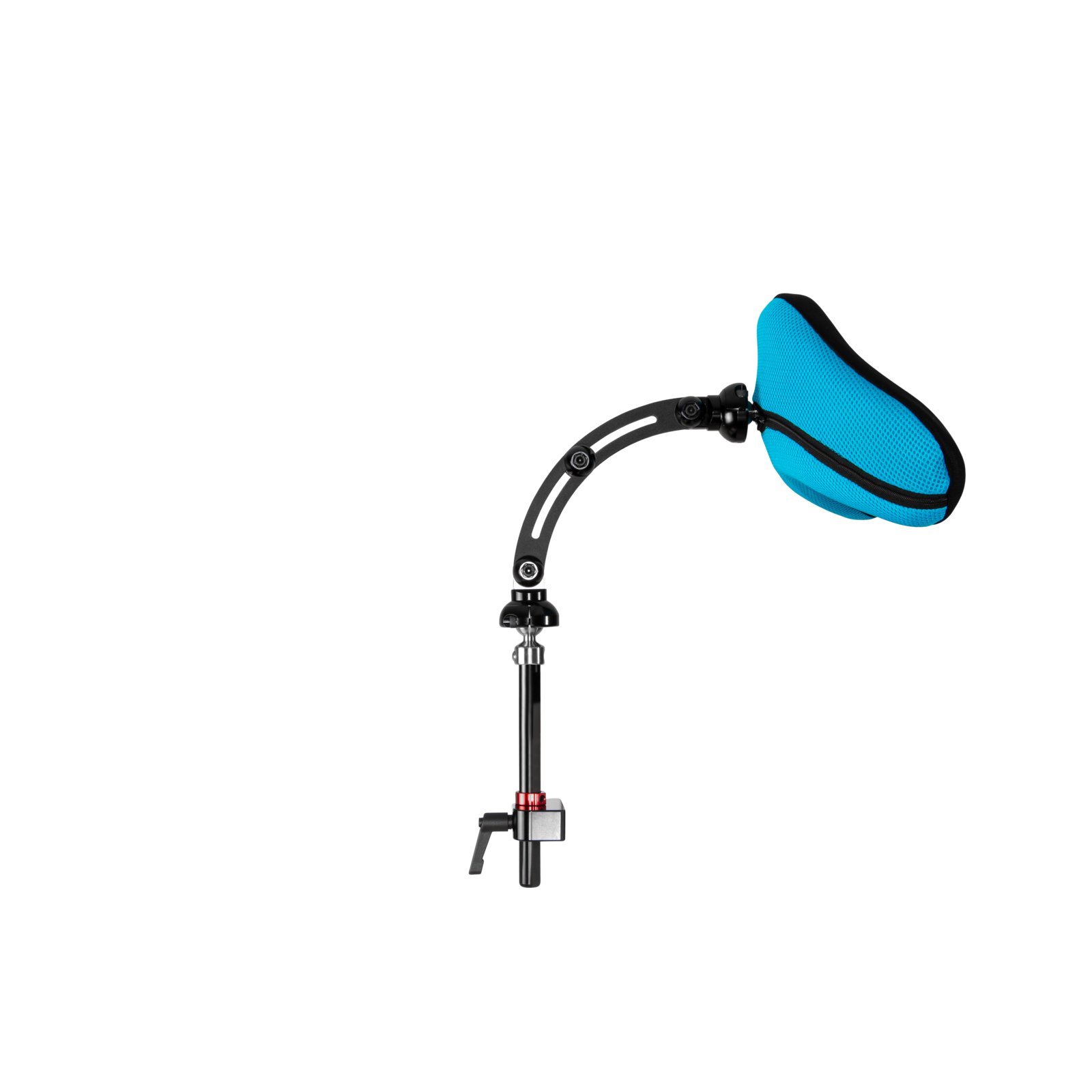 Stylo 260 Mechanism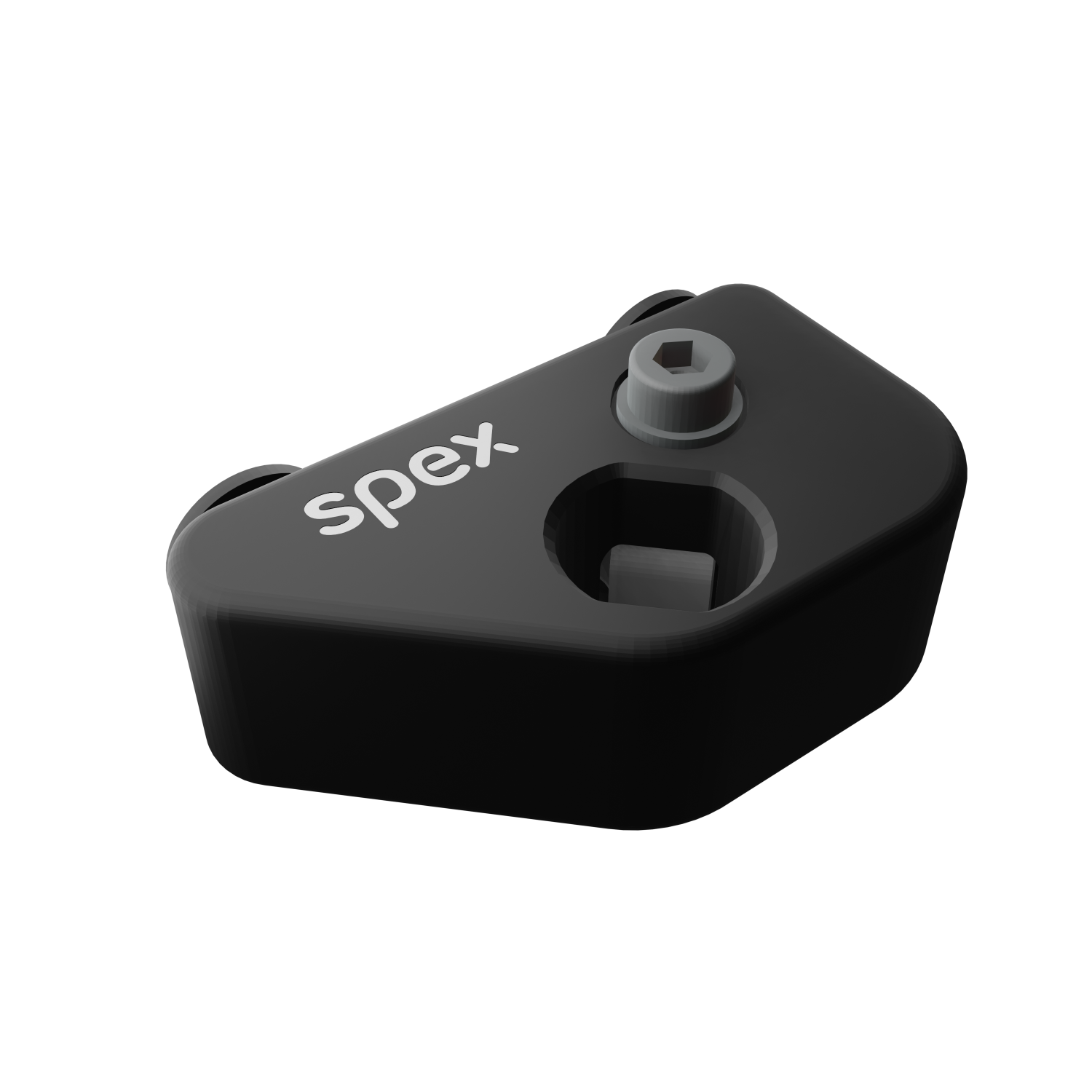 Stylo Slim Mount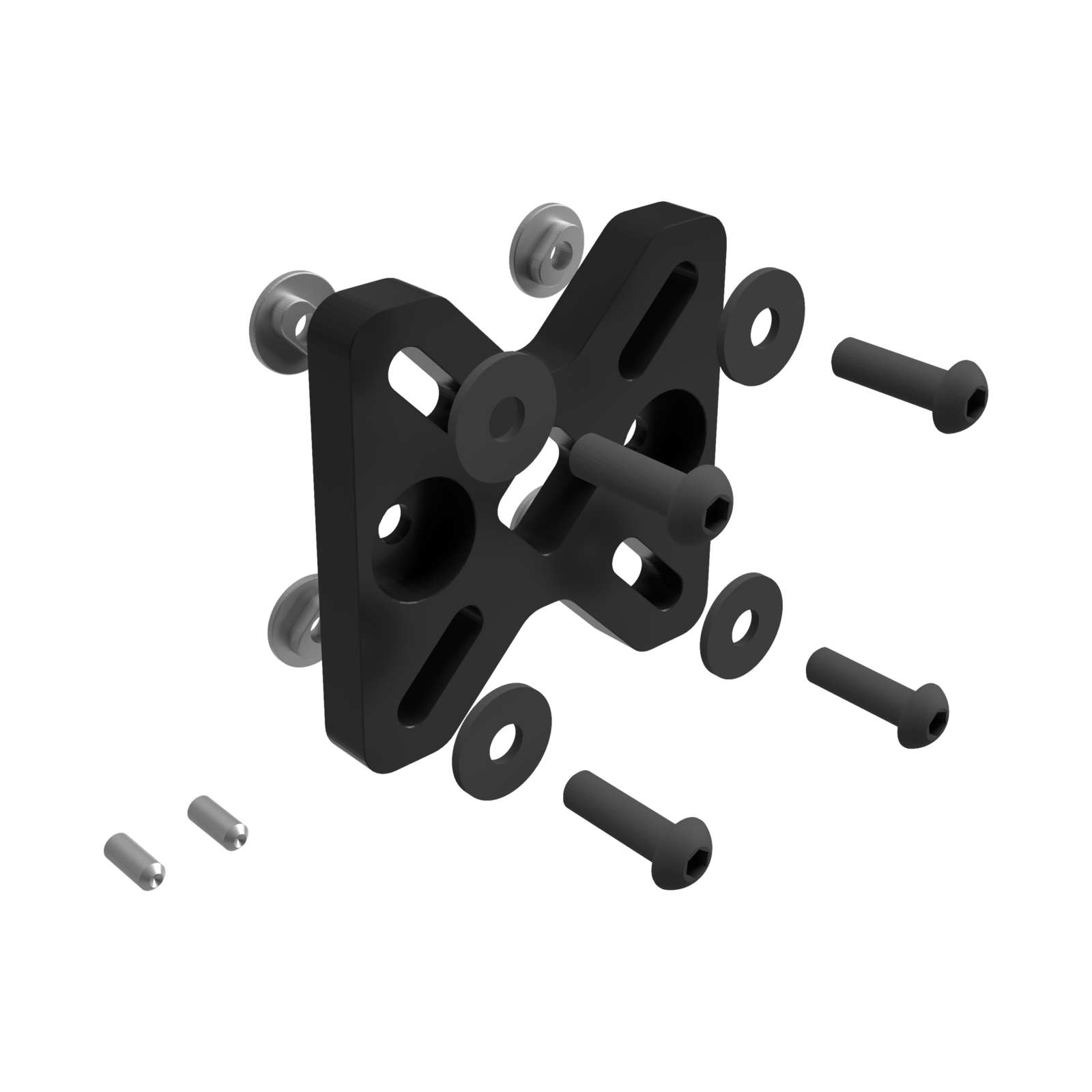 Stylo Heavy-Duty Compatibility Kit
Stylo 130 Mechanism
The simplistic choice for basic head support needs
Stylo 130 is the most compact and simple option from the Stylo family, whilst still providing sufficient adjustment to meet basic head support requirements.
Stylo 160 Mechanism
For the simple, yet adjustable and adaptable head positioning solution
Stylo 160 mechanism is crafted to achieve the best of both worlds: simplicity and ease of adjustment, yet highly adjustable and versatile.
Available in standard or flip-away for ease of transfers.
Stylo 260 Mechanism
Infinite adjustability for the most complex situations!
Stylo 260 mechanism is engineered to offer ultimate and unparalleled adjustability to meet the most complex head positioning needs! With simple adjustment and intuitive design, it brings simplicity to the most complex of cases.
Available in standard or flip-away for ease of transfers.
Spex Stylo Slim Mount
Stylo mount solution in a smaller package, ideal for tight spaces
Compact head support mount for setups with limited space, particularly power wheelchairs – to be used in conjunction with the Spex Stylo head support.
The Stylo Slim Mount is a compact version of the standard Stylo Mounting Block which attaches to the wheelchair Back Support, and is suitable for use in situations where space is limited – particularly power wheelchair systems.
User-friendly in constrained spaces, the Slim Mount features a unique height-adjust mechanism which can be accessed from above. The result is a compact solution for situations where rear access to an adjustment lever is limited. Adjustments are made by simply using a 5mm Hex/Allen Key.
The Stylo Slim Mount provides a compact and lightweight solution for mounting head supports.
Stylo Heavy-Duty Compatibility Kit
The Stylo Heavy-Duty Compatibility Kit provides reinforcement at the shell connection and grub screws to improve the slip capacity at the ball connections.
1274-0000-HDK
The following weights do not include the Ball Mount or Stylo Mechanisms.
| Style | Total Weight |
| --- | --- |
| Comfort 250 | 340g |
| Comfort 350 | 580g |
| Style | Comfort 250 | Comfort 350 |
| --- | --- | --- |
| Code | 1275-0031-000 | 1275-0032-000 |
| Width (A) | 260mm | 340mm |
| Depth (B) | 90mm | 120mm |
| Height (C) | 125mm | 165mm |
| Bottom Thickness (D) | 45mm | 60mm |
| Top Thickness (E) | 30mm | 50mm |